The Cyber-Industrial Revolution is Transforming Shipping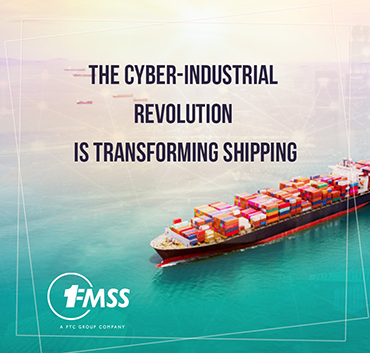 With the challenges of sustaining businesses and economies, and with its imperative of digital transformation, the coronavirus pandemic is accelerating mankind's Cyber-Industrial Revolution. This Fourth Wave in our technological evolution is seeing machines taking on higher intelligence with fuzzy logic and AI, and humans and machine interacting at higher levels. In the shipping industry, new technologies have emerged such as autonomous ships, multi-sensory controls and interfaces, VR-assisted and gamified trainings and simulations.
Many small to medium-sized shipowners or managers today lack top digital and technical talent in the industry that will allow them to keep in step with the rapid advances in technology. With the wealth of shore-based maritime jobs and jobs at sea, there is an increasing need to tap the new wave of human resources or Gen Z -- the generation born at the turn of this century and into a digital world of computers, smart mobile devices and the Internet.
Digital-savvy is now required for many processes in maritime safety, in improved logistics and crew management, real-time shipment tracking and even the strategic maritime recruitment of the techy seafarer themselves. It's great news for IT professionals seeking a change of scenery to further advance their career as Maritime recruitment seeks young IT-savvy mariners with skills in coding, programing, drone flying, and the like.
For shipowners and managers who would like to tap the new breed of Gen Z professionals, First Maritime Shared Services (FMSS) is here to assist you with back-office support services manned by digital and global oriented professionals in IT and other Shipman areas. Send us an email to partners@fmss.com.ph to find out how.